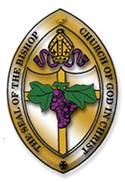 ____________________________
____________________________
About Rehoboth Temple and Our Leadership


Rehoboth Temple
Bishop
George A. Williams
Mother Sheryl Williams
Bishop
Marvin Williams
Sandra Williams
Evangelist Sandra Williams
Biography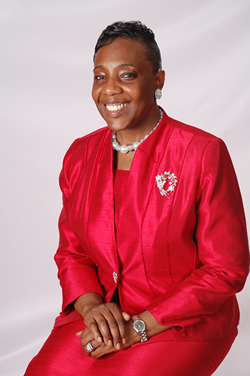 Evangelist Sandra Williams was born and raised in Philadelphia, Pennsylvania. She attended the Philadelphia School District and then transferred to Lincoln College Preparatory School, where she received her diploma.  Evangelist Williams attended Community College of Philadelphia, where she received an Associate's in Business Administration.  Later she attended Phoenix University, Philadelphia Campus, and received her Bachelor's in Business Administration and Management.  Evangelist Williams furthered her formal biblical education at Interdenominational Theological Center, where she received a Certificate of Theology.

In her young years, although no one in her household was saved, she always desired to go to church.  She found her way to a store front church in her preteen years.  It was obvious that the Lord always had his hands on her life.  Later as a teenager Evangelist Sandra Williams began attending Rehoboth Church of God in Christ, under the leadership of Bishop George A. Williams and Mother Myrtice Williams.  The Lord gave her favor with Mother Myrtice Williams in that she provided the nurturing Evangelist Sandra Williams needed as a young lady.  During her young adult years, she served on the Young Adult Choir, Young Adult Usher Board, and the Busy Bee Auxiliary.

While working in the church Evangelist Williams met the love of her life, Pastor Marvin Williams.  They were married and they have four daughters, Donna, Mikia, Myrtice, and Adeline.
The Lord elevated Evangelist Sandra Williams to continue to work in the church in many different capacities.  Just to name a few, she negotiated the purchase of several properties for the church, represented the church in City government on various issues as well as the approval for the development of the parking lot, started the Thanksgiving Basket giveaway, and was the YPWW Chairlady for the Pennsylvania Keystone Jurisdiction for many years. 
Currently, Evangelist Sandra Williams is a Pennsylvania Keystone Jurisdiction Adjutant, Instructor for the Jurisdictional Laywomen's Class, and Instructor for the Jurisdictional Evangelist Class.  Evangelist Williams is the Elders and Ministers Wives' Circle President for the Headquarter's District and Rehoboth Church. Also, Evangelist Williams is a member of the Rehoboth's Department of Women Executive Board.